22 Dec 2017
7:30 pm – 10:30 pm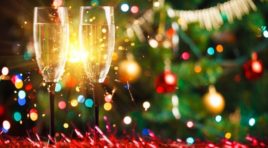 Celebrate Christmas with the Rick Brunetto Big Band at the 94th special Friday Night
94th Aero Squadron Restaurant
, 5030 Sawyer Road, Columbus, Ohio, 43219
Celebrate Christmas with the Rick Brunetto Big Band at the 94th Aero Squadron Restaurant, Friday December 22, 7:30-10:30
Enjoy the sounds of live Christmas music big band style as only the Rick Brunetto Big Band can deliver. You will be welcomed with some classic Christmas tunes and modern party songs. Whether you like to dance around the Christmas tree or want to sit next to the fireplace and enjoy the music, let the sounds of the big band celebrate with you this year.
This fun filled evening with dancing and partying for the whole family also offers a delicious buffet dinner. Our people contacted Santa's people and they are currently working on arranging a short visit!
Join us for our 2017 Annual Holiday Season Party Friday, December 22nd with all 3 of our fabulous singers, Michael, Tia and Jeremy singing Christmas songs for you.
Doors open at 6:00pm
Buffet 6:30-8:00
Band 7:30-10:30
Tickets
Buffet and Show: $35
Show only: $15
Call the 94th Aero Squadron Restaurant at 614-237-8887 and make your reservations today.